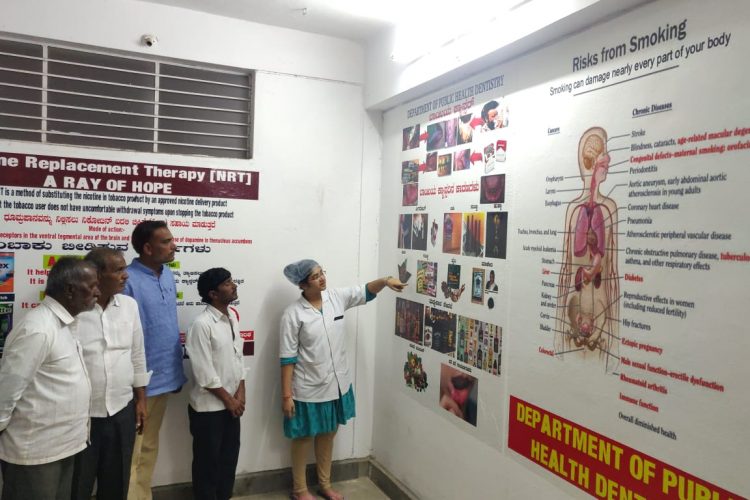 Tobacco is one the leading causes of non-communicable diseases, and in a city of Bidar consumption of tobacco is very high and it has adverse effects on the oral health. Other than dental decay and gum problems associated with the tobacco consumption, oral mucosa can be affected with potentially malignant disorders like oral submucous fibrosis and leukoplakia and oral cancer.
A dentist can rule out all the above disease and can refer the patient for the correct treatment necessary. The Ministry of Health and Family welfare, Government of India under the aegis of National Tobacco Control Programme and National Oral Health Programme in collaboration with Dental Council of India has made establishing of TCC ,mandatory in Dental Colleges of India (DCI).
As per the guidelines of DCI, Department of Public health dentistry, SB Patil Institute for Dental Sciences and Research took up the initiative of managing the tobacco cessation center in SB Patil Institute for dental sciences and research, Bidar. Students and interns will be trained in this regard to handle patients. TCC would be working with departments of Oral Medicine & Radiology, Oral Surgery, Periodontics and Oral Pathology.